Kelda Group respects and values 'individuality and difference' and is committed to providing a diverse and inclusive working environment which reflects its diverse customer base. Kelda Group believes that an innovative and effective Equality and Diversity Strategy is an essential ingredient in maintaining sector leading performance. Our Diversity and Inclusion Group has the following key streams: Gender, Ethnicity and Ability. The focus of this group is on developing an inclusion charter which "values difference".
Diversity is very important to us because it helps us attract, select and retain the right people for the right roles. No job applicant or colleague will receive less favourable treatment because of race, colour, nationality, gender, sexual orientation, marital status, age disability or religion. We have a fully inclusive recruitment policy, and we will always reflect this through our end to end recruitment process.
Inclusion is about respecting and leveraging these differences to deliver successful organisational performance. To achieve that we endeavour to create the right working environment, where all our people are feeling comfortable and supported in their needs.
Our company's diversity and inclusion plan is based on four key elements:
Our HR processes

Our business

Our leadership

Our people
Our organisation has essential Equality, Diversity and Inclusion components integrated within all our HR processes and systems.
Recruitment processes – All of our roles are advertised internally, and in some occasions roles are only open to internal colleagues e.g. secondments. We offer a comprehensive range of internal and external development opportunities to help colleagues with their aspirations for career progression e.g. mentoring, coaching, management development through our management programme in addition to technical development.
Our Apprentice and graduate recruitment remains an important focus for us and is an essential part of developing skills for the future. We launched our apprentice scheme in 2010 and have since continued to recruit a number of apprentices each year in a variety of roles within the business, as part of our drive to ensure our skills base is maintained and fresh talent is continuously introduced into the business. Yorkshire Water has been recognised by the National Apprenticeship Service for its commitment and support to the training and skills of apprentices.
The organisation implements practical interventions to ensure practices within recruitment, selection, progression, reward and recognition are carried out without unconscious bias. Mandatory Unconscious Bias training is provided to colleagues at beginning of recruitment process which includes unconscious bias testing to raise awareness of personal biases.
At Kelda, we annually review our company wide Talent through the Talent Management Process which is conducted with colleagues at all levels of the business. This annual discussion is designed to understand colleagues' current position within the business and their future talent aspirations in the year and beyond. This ensures the business can identify any gaps it may have in terms of skills shortages and succession as well as being a great opportunity for individuals to share their aspirations and work with managers to ensure their personal development plans support these.
Pipeline Activity – Kelda is actively working on attracting more females to the water industry especially into Science Technology Engineering Maths (STEM) roles.
All colleagues in the Kelda Group have equal access to the Personal Development management process which is integral to how we develop our people. Our Learning & Development Programme Policy ensures that all of our training programmes, materials, venues and trainers comply with the equality legislation. All colleagues can access their learning plan via our Learning Zone and manage their learning objectives.
We have a well-documented annual pay review process with guideline for the business on equal pay. The pay and bonus awards for all colleagues outside the bargaining unit are analysed by gender and ethnicity at all the grades with our Remuneration Committee.
Our organisation has a relevant and proportionate focus on strategy implementation.
Our organisation has identified EDI as one of our key strategic priorities. Our equality and diversity objectives are specific, measurable, achievable, realistic and time bound.
At Kelda we have set up Diversity and Inclusion Group sponsored by a board member and made up of representatives from across the business and external representatives from our partners and other organisations in this field.
The business case for having a diverse workforce and an inclusive working environment is clear, it enhances our organisational productivity, and allows us to better serve our customers whilst ensuring we attract and retain talent from the widest pools. Our intention is to be the first water company to achieve the National Equality Standard.
We have a dedicated employee relations team focused on ensuring that our policies are fit for purpose, legally compliant and aligned to our vision. This team regularly scan the external and internal environment to develop and update company policies that impact on our people.
To support greater understanding of the policies we ensure any new policies or key policies are communicated to the business so managers and colleagues are aware. We also provide training to managers so they are equipped to deal with any queries which may arise. As part of the training approach we invite our union colleagues to learn with managers so there is a collective understanding of the intention behind the policies.
Our organisation has a relevant and proportionate focus on our people throughout their employment journey.
We constantly adapt our approaches to address and meet individual diverse needs. We ensure that we celebrate diverse cultures and that company or work-related social events and invitations are inclusive and considerate of all diverse groups.
Our company is committed to the dignity at work and fair treatment of all employees. This policy includes a Grievance Procedure and a Harassment Procedure designed to resolve any grievance or harassment issue which colleagues may have in connection with their employment. We also have confidential reporting mechanisms in place i.e. the Whistle Blowing Policy. This Policy aims to encourage all Kelda employees to 'speak up' and raise matters of serious concern rather than overlooking such problems.
Kelda is committed to promoting flexibility in the workplace and believes that this flexibility can increase motivation, promote work-life balance, wellbeing and improve performance and productivity. Our Career Break policy, along with our other policies which promote flexible working arrangements, has been designed to help employees to balance work and personal life.
We support and encourage a range of flexible working hours including term time working and part time hours to attract employees that have other commitments outside of work they need to fulfil such as being a carer or a working Mum or Dad in addition to balancing a range of other life choices. We promote a healthy work life balance to all and flexible working is one of the ways we do this.
Our organisation has an approach to address caring responsibilities. The Kelda Group recognises the importance of maintaining a healthy work-life balance and is committed to treating all pregnant employees fairly and consistently. We also offer Rehabilitation to colleagues who are returning to work following a period of sickness absence.
The company has also introduced the Shared parental leave in April 2015. Shared Parental Leave enables eligible parents to choose how to share the care of their child during the first year of birth or adoption. Its purpose is to give parents more flexibility in considering how to best care for, and bond with, their child – they will be able to take it in turns to have periods of leave to care for the child and/or take leave at the same time as each other. As of yet there have been no requests for shared parental leave in the Kelda Group. However, the Kelda group is constantly looking at ways to promote the flexible working opportunities we offer and shared parental leave will form a key part of these campaigns.
We also provide facilities for contemplation and prayer to provide the right environment for people from all backgrounds to feel comfortable and supported in their needs.
Gender pay gap reports:
At Kelda Group we ensure that our leadership is visible, accountable and open to scrutiny.
Our organisation has leaders who act as role models and are committed to demonstrating best practice and inclusive behaviour.
Our leaders provide visible ownership of programmes in their delivery, are actively associated with EDI related work and are supportive of EDI initiatives.
The organisation ensures that all leaders and managers have been provided with appropriate support, guidance or training in order to support all aspects of managing a diverse team.
Our organisation's senior leadership team has identified a mechanism, which enables EDI progress to be discussed and promulgated. Leaders communicate consistent and clear messaging accompanied by appropriate public statements.
We have supported and participated in a number programmes and networks with focus on EDI. We have also sponsored ambassador programmes and diversity related activities. Few examples include Pearls Programme, STEM corporate programme with Forward Ladies, Work with Light House School.
The organisation has identified measurable leadership competencies related to EDI, which are necessary in order to encourage a more inclusive work environment. The Responsible Leadership Framework links the competencies for Leaders to business results. The framework is designed to equip leaders at all the levels with the skills and competencies needed to employ an integrated approach to diversity and inclusion.
2017
Yorkshire Water has been been rated as one of the UK's most responsible firms by the business focussed charity, BiTC.
In 2017, Yorkshire Water achieved a 5 Star Rating in the Business in the Community Corporate Responsibility Index.
2016

Our company has been a finalist for the CIPD Best Apprenticeship Provider.

2015
Yorkshire Water has been ranked in the UK's Top 100 Apprenticeship Employer list, which was announced at the National Apprenticeship Awards in London on the 26th January.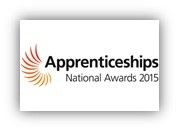 2013
Yorkshire Water has been awarded a BiTC Big Tick in their Responsible Business Awards 2013/14. winning a Big Tick provides external assurance that we are among the leaders in corporate social responsibility and sustainability.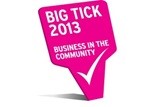 2007
Yorkshire Water has been recognised by winning the Personnel Today Award for Diversity in the Workplace.